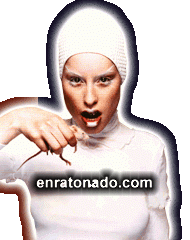 About Us

ENRATONADO.COM is an Dance songs and house music website that took its first breath on August 15, 1999. It was founded by two people who go by the names of Dj Tony Escobar and DJ Krikor Doble K. Many people wonder what drove them to open their own website, but the answer is simple. They wanted to create a free and easy way for people to download Dance songs and House music without worrying about registration or any sort of membership.

We agree there are other great free music websites similar to ours, but we believe ENRATONADO took an extra step towards solving the problems of the new generation of internet users looking for a simple and yet powerful way to free music download on the World Wide Web. So we created a web platform that not only allows our internet friends to obtain free MP3 download but to do that in a socially-charged atmosphere with chat and blog rich web interfaces.

Since the inception of the Dance songs website, our community has grown tremendously especially in the last year and this improvement never fails to amaze us. With all the competitions our website hosts, we are still able to give fresh, new artists and DJs a chance to submit and expose their music to millions of viewers and listeners across the world. But our assistance doesn't stop there. ENRATONADO is growing everyday, and our future goals will impact the music industry in a way no free music download website has ever thought of.

In the long and short term, our goal is to change the way free music download lovers pursue their hobby. We intend to include more interactive Web 2.0 features on our website so our visitors feel been part of the one, big ENRATONADO community.